About Us
OVERTOWN MUSIC & ARTS FESTIVAL
The Annual Overtown Music and Arts Festival has consistently delivered top notch performances from several grammy winning R&B artist's all while succeeding in promoting economic development, community enrichment and excitement to Overtown.
Free to the general public, the festival of celebration includes live performances by nationally-known recording artists, local vendors showcasing artwork, ethnic cuisine, unique crafts, jewelry and a vast array of one of a kind items only found in South Florida!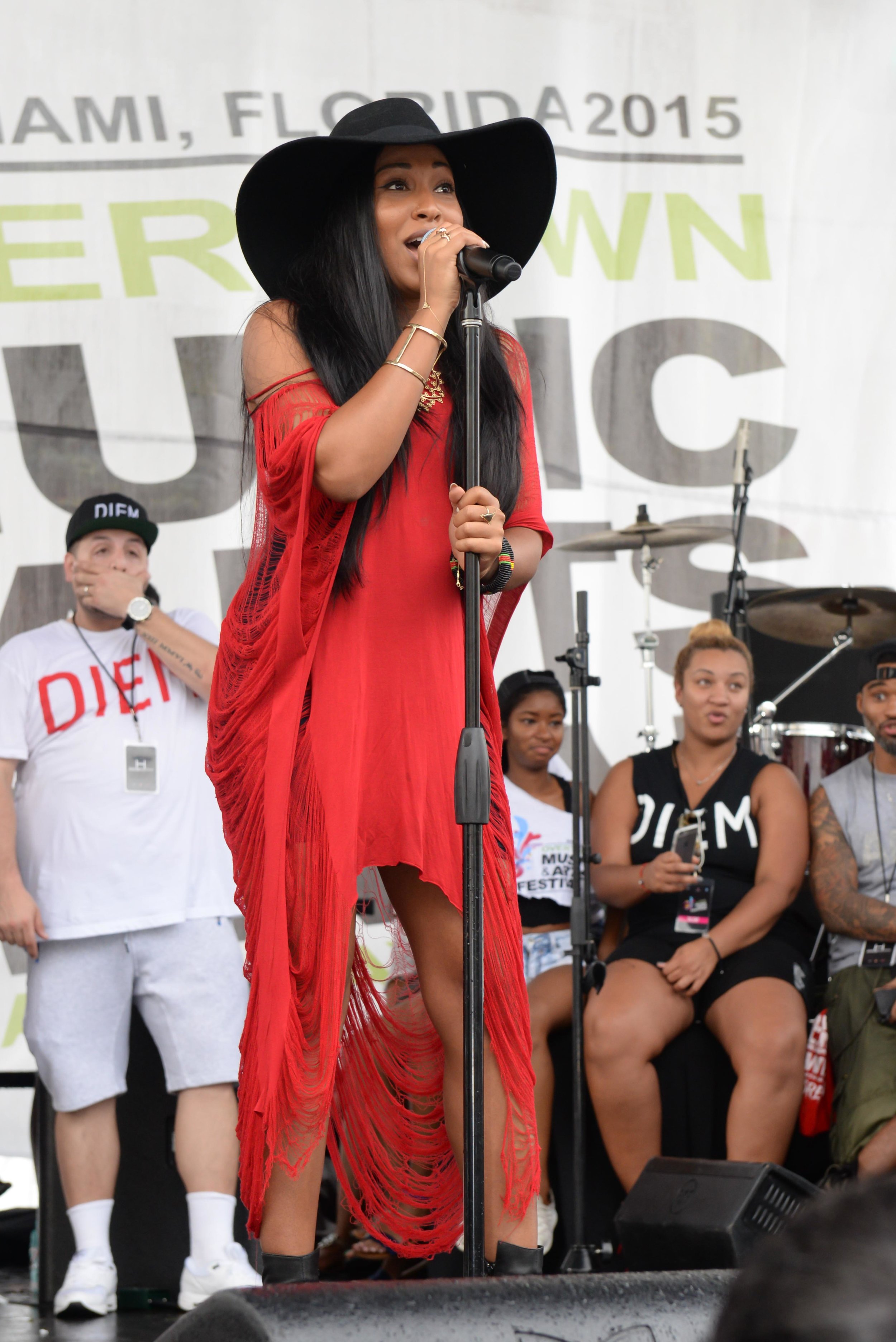 ABOUT OVERTOWN MIAMI
Overtown is one of Miami's earliest historically black communities. The area's first settlers were black workmen who followed the FEC railroad south as it was extended from Palm Beach to Miami. The area we now know as Overtown was originally called Colored Town and was designated by Henry Flagler and Julia Tuttle as the location for black laborers and their families to live. Black men provided the primary labor force for building Miami and as a result the history of Overtown is inextricably and permanently linked to the story of Miami, "The Magic City".
Colored Miami began to flourish as a community. By 1905 Colored Town's Avenue G now known as NW 2nd Avenue and immediate areas had many first class stores and shops. The area grew to include restaurants, grocery stores, barber, beauty, tailor and dressmaker shops, doctor and law offices, a milliner, local insurance company, and a soda water bottling company called Cola Nip. It became a tourist and entertainment destination, not only for local blacks, but people of African descent from around the country. White tourist and white residents frequented this neighborhood to enjoy the entertainment, to partake of the exotic foods, and to listen to popular and gospel music.
Overtown was both nationally and international recognized. It was commonly referred to as "Miami's Little Broadway" and rivaled the Harlem night scene of New York. Famous artists' of the day, such as Ella Fitzgerald, Duke Ellington, Billie Holiday, Count Basie, Sarah Vaughn, Aretha Franklin, Etta James, The Impressions, Brook Benton, Red Foxx and a host of others performed and stayed in Knight Beat Lounge and Hotel, The Carver Hotel, The Rockland Palace, The Dorsey, The Marsha Ann and The Lord Calvert. (Courtesy of The Black Archives History and Research Foundation of South Florida, Inc.)
CITY OF MIAMI COMMISSIONER (DISTRICT 5)
Commissioner Keon Hardemon was born in Miami, Florida where his family stressed to him the core values that remain true to him today: the importance of education, integrity, and service to the community. Commissioner Hardemon was sworn in to the City of Miami's District 5 seat on November 27, 2013. The Commissioner has seen firsthand how decades of poverty, gun violence, and a lack of economic opportunities have destroyed the lives of African-American men. His mission for the District 5 is to put people to work and create jobs. For More Visit www.miamigov.com/district5/
SOUTHEAST OVERTOWN PARK WEST CRA
The CRA mandate is governed by Florida Statutes, Chapter 163, Part III. The agency's goal is to revitalize specifically designated areas within our city through good planning and the implementation of sound infrastructure improvements, thus enabling us to generate successful redevelopment projects, from both the private and public sector, thereby achieving the complete eradication of slums and blight from the targeted areas. We are totally committed to the preservation and enhancement of property values, stimulating the creation of new job opportunities for residents, and improving the quality of life of those who reside within the redevelopment neighborhoods. For More Visit www.MiamiCRA.com
HEADLINER MARKET GROUP
(HMG) Miami's premier marketing and promotions company. HMG was founded for the purpose of creating a resourceful and reliable company with the knowledge and expertise of party planning and coordinating special events. The company strives to provide creative, cutting edge events that establish HMG as a dominant force in the nation. HMG designs and produces exciting high profile one-of-a kind events through the combination of service, superstar celebrities, athletes, trendsetters and taste makers. They are best known for creating the hottest event in the nation, LIV at the Fontainebleau Hotel. We create innovative events while providing quality services to clients and consumers. Hard work and commitment has allowed HMG to rise to elite status while creating the highest in attendance record, star studded urban and/or crossover events in the nation. For More Visit www.HeadlinerWorld.com
TEENS EXERCISING EXTRAORDINARY SUCCESS (T.E.E.S.)
T.E.E.S. is a 501(c)(3) organization that serves middle & high school students. T.E.E.S. mission is to provide youth with a secure, positive family environment where they can earn trust, self-respect and learn skills to lead to a productive lifestyle free of peer pressure, gangs, and /or drugs. T.E.E.S. hosts ongoing Teen Table Talk Sessions (Overtown & North Miami Beach) with topics on financial literacy, bullying, character development, entrepreneurship, proper decision making, conflict resolution and more. In addition we host various community events to include parents/caregivers discussing topics of concern and fostering solutions that will better their communities. We help youth find their dreams through educational and character enrichment. Our goal is to empower youth to become self-sufficient shareholders in the economic and social fabric of their communities. We are committed to the intellectual and economic development of the youth based on respect for self, family, and community. For More Visit www.TeesMiami.org