Vendors
Discount Available for non-food vendors
not accepting any vendors selling conch
Nothing could be better than being outside, making new friends, and making some money as your own boss. Each year we are committed to selecting a variety of quality craft, merchandise, service, and food vendors to satisfy our guest's wishes.
Online invoices will be sent as soon as your application is approved by our selection committee.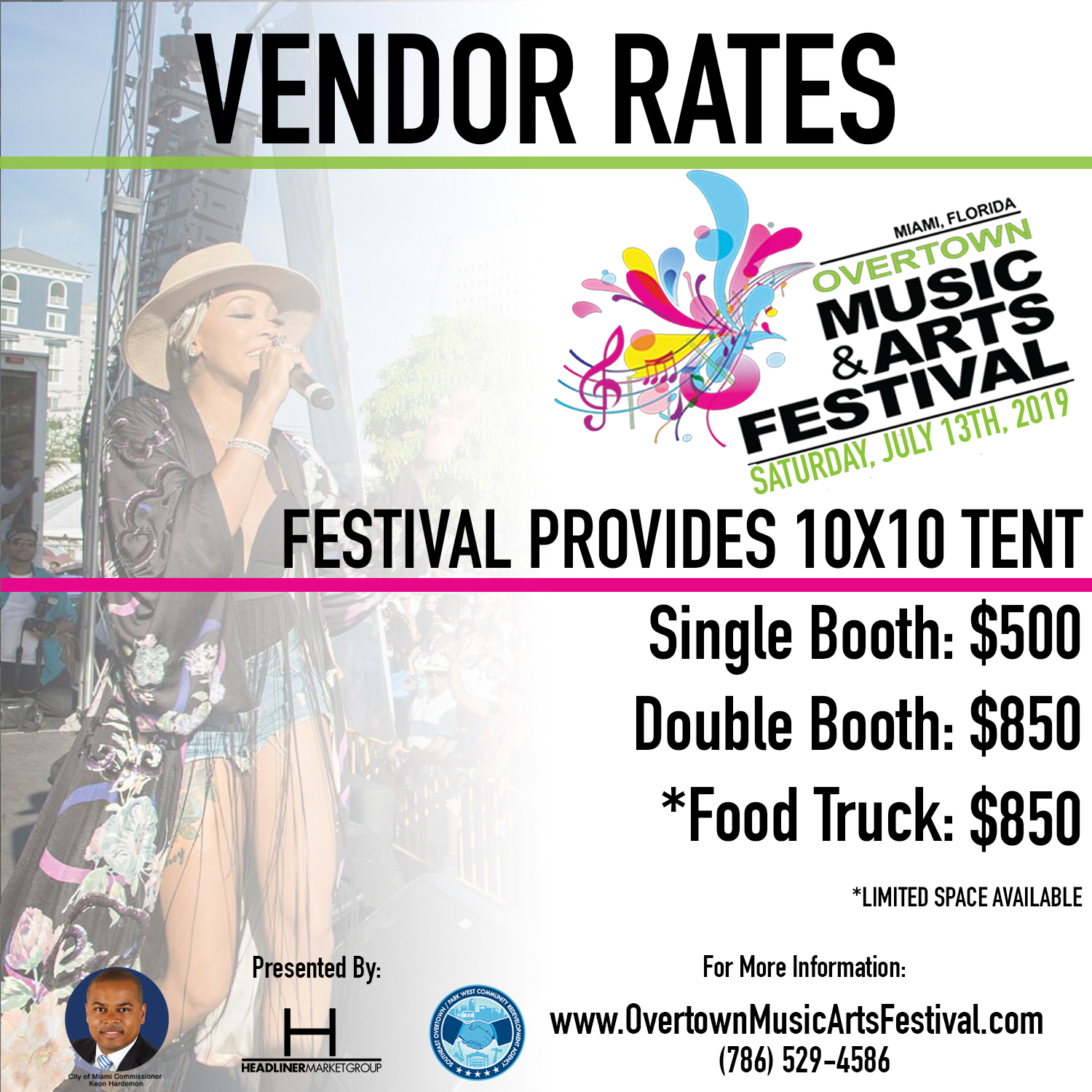 Choose Your Spot for an additional $150.00
Attention FOOD Vendors
Any vendor with a Hotel and Restaurant food service license may operate one unit at this event.
If you do not have a Hotel and Restaurant food service license, you may apply for a Temporary Event License. A fee of $91 to be made payable to Department of Business and Professional Regulation, due on the day of the event. The City will accept cashier's check or money order. Questions regarding licensing should be directed to: Division of Hotels and Restaurants Phone: 850.487.1395
All vendors should review the Temporary Event Checklist in preparation for an on-site inspection day of the event.
A Very Special Thanks To our 2018 vendors
Live Art Vendors
We are looking for artists that can come in and create unique, one of a kind experiences that will WOW attendees. We need local artists and makers, with works ranging from colorful paintings, lifelike photography and multi-dimensional media to handcrafted jewelry and ceramics.

Artists MUST be willing to actively create masterpieces live on site while interacting with attendees. We would love to see art highlighting the history of Overtown.

Does this sound like you? If so, we would love to provide you with a DISCOUNTED 10x10 booth. DEADLINE June 26, 2019